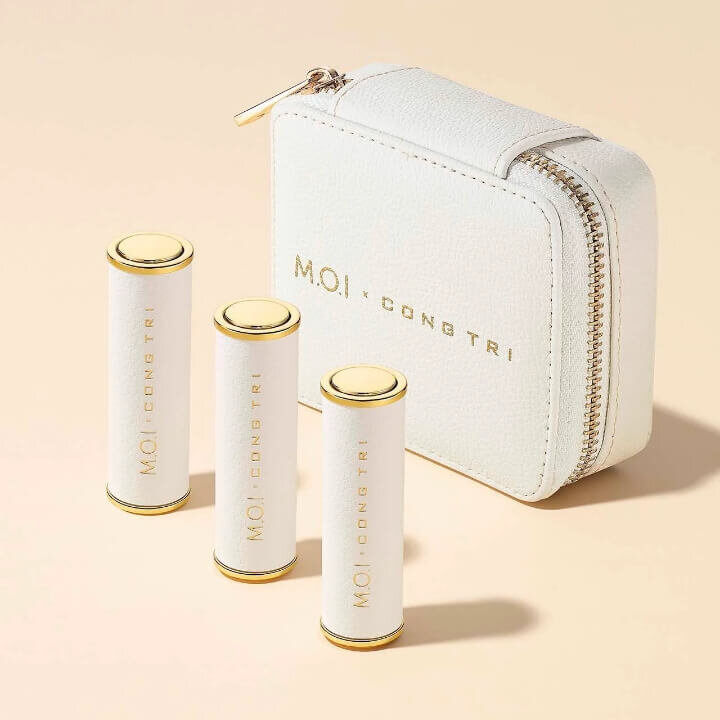 Saturday, May 14, 2022
CONG TRI X M.O.I
M.O.I launched a lipstick collection in collaboration with designer Nguyen Cong Tri, demonstrating a beautiful friendship and a solid reunion between the leading fashion House and the emerging beauty brand by artist Ho Ngoc Ha. The collection draws inspiration from modern Vietnamese women's contemporary beauty and empowered characters.
The lipstick collection has six beautiful colours, including Velvet (pink nude), Satin (rose red), Brocade (brick red), Chiffon (coral orange), Silk (pink orange) and Cotton (pink, purple earth), that stunningly match Asian skin tones. Each line is creatively named after a fabric texture, creating a vivid impression and luxurious appearance.
M.O.I is the leading Vietnamese beauty brand offering beauty products with international quality standards at affordable prices for the Vietnamese market. All M.O.I Cosmetics products are manufactured in Korea and manufactured with optimal modern technology from Korea, licensed for quality standards in two countries, Vietnam and Korea.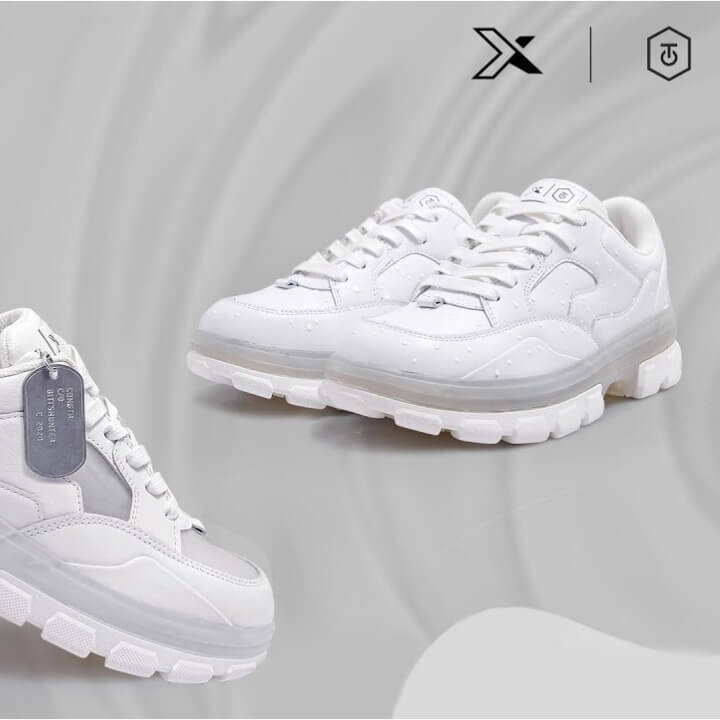 Saturday, May 14, 2022
CONG TRI X BITIS
Biti's officially launched its latest model – Biti's Hunter Nameless Edition x Cong Tri, marking an epic collaboration that focuses on the modern yet multi-dimensional young generation. A model represents the experience challenging the framework and demanding freedom from constraint and inspires young people to confidently express themselves, overcome obstacles and subsequently become "LIMITLESS".
The shoes demonstrate the unique "chunky" design, with a high sole to help maximize the figure. Besides, TPU and transparent plastic material create an eye-catching appeal and provide the essence of dynamic and firm appearance.
Biti's is the leading footwear brand in Vietnam, manufacturing and retailing its shoes and owning its prestige through high-quality products since 1982. First launched in 2016, the Biti's Hunter sneaker line has transformed the brand image, regaining its appeal to young consumers and enabling the best comfort for their journeys in life. Biti's Hunter has successfully become a well-known brand among the young Vietnamese generation.